BUPA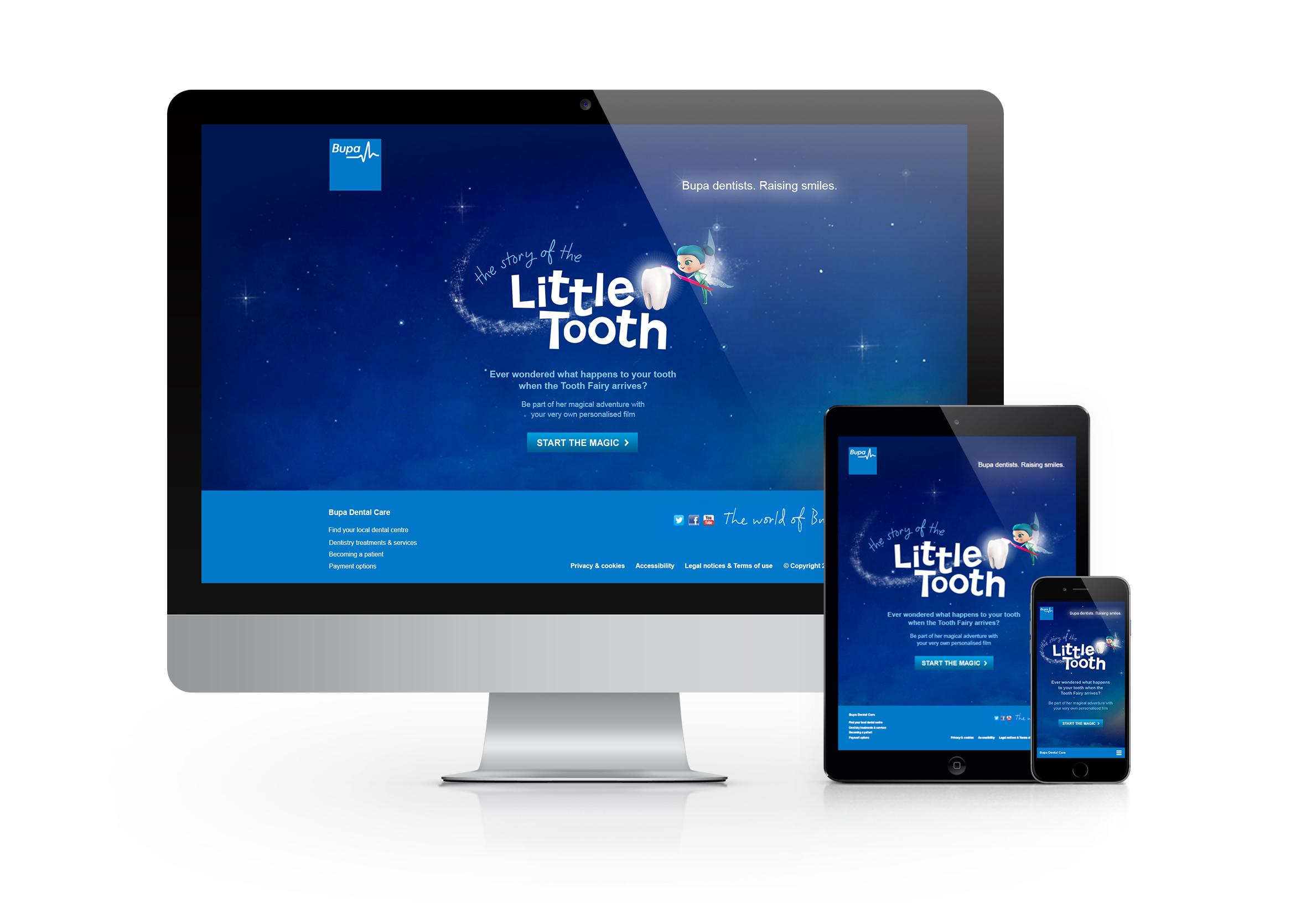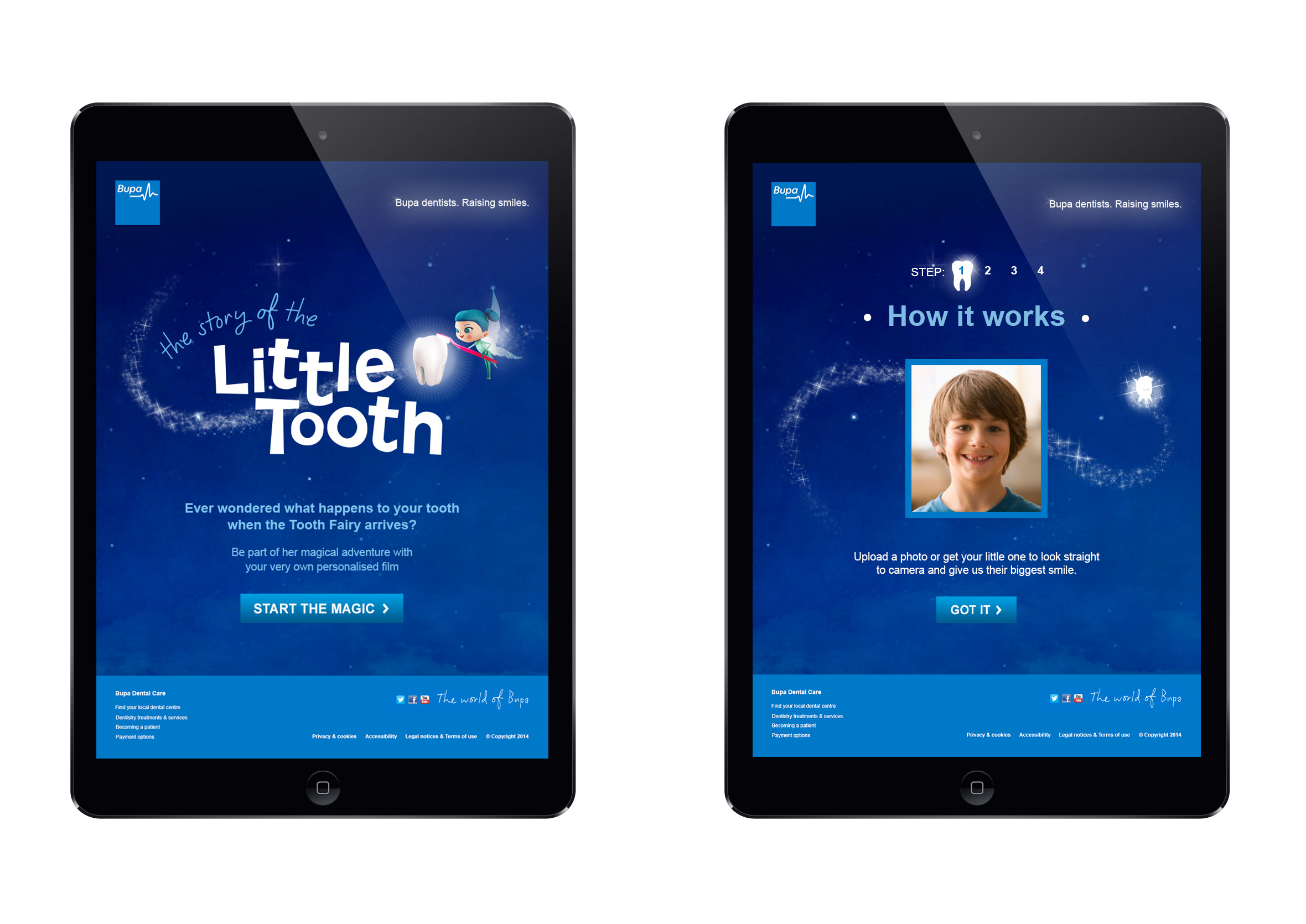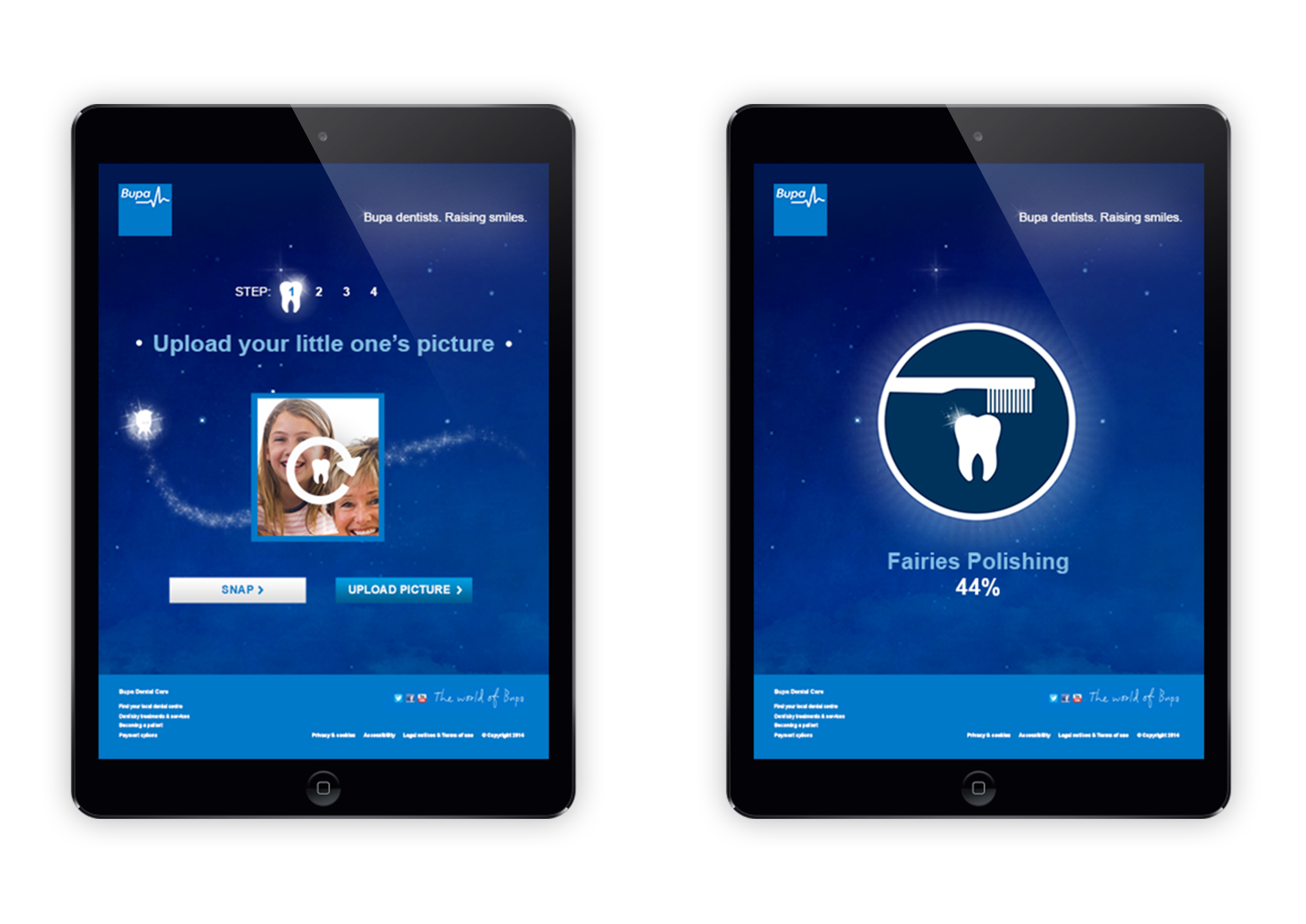 Whilst at Hometown London, we created a microsite campaign with an interactive film aimed at children telling the 'Story of the Tooth', a magical glimpse into what happens when the tooth fairy appears. Parents could insert their child's name and a photo into the video, and share with family and friends.
Seamless navigation, mixed with playful storytelling visuals that highlighted in one magical user experience.
The result of the campaign went viral, and has been seen 1,000,000+ times, and over 50,000 personalised videos have been created and shared, making the project an enormous success. The work has also been nominated for a range of awards.